Butler-LS -
Cylinder Heads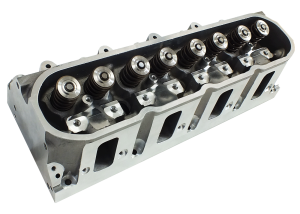 Looking for an LS part and don't see it on the site? Need a rotating assembly, short block kit, or machine work? Our LS team here at Butler is shipping high performance GM/LS engines, kits, and parts all over the world.
Call us at 931-829-2200 today for any LS need.
The design of the cylinder head is key to the performance and efficiency, as the shape of the combustion chamber, inlet passages and ports determines a major portion of the volumetric efficiency and compression ratio of the engine. Butler LS takes cylinder heads seriously. We only partner with top head designers with extensive resources for R&D with proven race performance. Don't just buy a set of heads anywhere, come to the GM LS specialists that can help you pick the right head for your project.
Browse Cylinder Heads
Products
---