Butler-LS -
Rotating Assemblies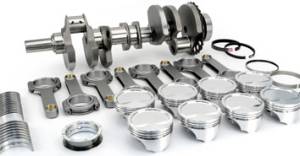 Looking for an LS part and don't see it on the site? Need a rotating assembly, short block kit, or machine work? Our LS team here at Butler is shipping high performance GM/LS engines, kits, and parts all over the world.
Call us at 931-829-2200 today for any LS need.
Balanced Rotating Assemblies and Stroker Kits
We can customize any of our rotating assemblies or engine kits to meet your performance needs. Be assured that every kit we sell is put through the same meticulous "Butler Process" as the engines we build here in-house. Plus we will provide all the needed specs and technical help to you and/or the engine builder of your choice. We work with many top quality engine and machine shops across the country and will be glad to work with yours. Here at Butler our main concern is that you end up with the engine you desire.
Select a Sub-Category
---