Butler-LS -
Fasteners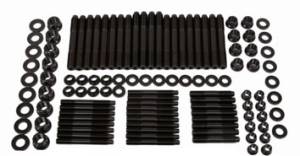 Looking for an LS part and don't see it on the site? Need a rotating assembly, short block kit, or machine work? Our LS team here at Butler is shipping high performance GM/LS engines, kits, and parts all over the world.
Call us at 931-829-2200 today for any LS need.
Fasteners include bolts, studs, nuts, and other fasteners for engines, cylinder heads, headers, wheels, transmissions, and more. Butler Ls uses only top-quality manufacturers that use top-quality materials. Don't let your engine fail due to a fastener. Get high quality fasteners with the strength and durability to last race after race.
Browse Fasteners
Products
---