Home
-
Return to Previous Page
Butler LS Rotating Assembly, LS2, 403 - 404 ci
Choose Your Brand of New Cranks Choose Desired Bore Size Forged Ross Pistons Available in Flat Top and Dish .927 wrist pins included Bushed/Full Float H or I-beam 6.125" rods Federal Mogul or Clevite Performance Main & Rod Bearings Pin Fitted Butler Process- Balanced Internally
Please Call for Availability
(931)829-2200
Description
These assembles utilize the lightest, strongest pistons and pin design available. We use only the highest quality Pistons in all of our Rotting assemblies, not the cheaper pistons that many retailers sell at a similar price.
These Butler Performance rotating assemblies come standard with H-beam 4340 forged steel rods, Forged Crank in both 24x and 58x, 2618 Forged Pistons, Straight wall Pins, Performance Series Main and Rod bearings.Our assemblies have many options in the parts we use like Eagle, Scat, Callies, and Oliver cranks and rods as well as Thick wall pin upgrades for the high horse power options. The Custom Butler Rotating Assemblies allow for a large range of applications from street car all the way to a all out race car. All Rotating assemblies Butler LS balances are inspected pin fitted an drilled in house.
Forged Ross and Diamond Pistons Available in Flat top and Dish
Specify Desired Compression Ratio
Aftermarket .927 wrist pins
Bushed/Full Float H-beam or I-Beam 6.125" rods
Pin Fitted
Federal Mogul or Clevite Performance Main & Rod Bearings
Butler Process- Balanced Internally
All assemblies are internally balanced and require a neutral balanced flexplate or flywheel and harmonic balancer. Our assemblies can be upgraded and customized match to your project.
---
The Butler Process starts here...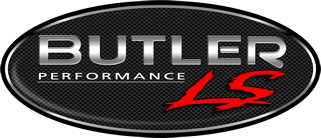 There is no denying that Butler Performance is your go-to place for LS performance engines. What makes them so special you may ask? The first answer to that is the knowledge of our engine builders. They have been building engines for many years. Not only have they been building them, they have been racing what they build. We have also been researching and developing new technologies and processes for getting maximum results that many others try but cannot imitate. Not every little detail is laid out here of course. We have proprietary technologies and processes that only Butler Performance uses to make our engines outperform the competition hands down. These things, in combination with our engine building expertise and racing heritage, make Butler Performance your only destination for performance LS engines and assemblies. With all that being said, let's take a quick look at the in-depth process your assembly goes through to become a High Performance Butler assembly.
Rotating assembly consist of the crankshaft, connecting rods, pistons, rings, pins, and bearings. Butler Performance doesn't simply install or sell rotating assemblies out of the box. Most suppliers and builders simply "box balance" based on manufacturer supplied weights.
All rotating assemblies sold by Butler Performance, regardless of brand, are balanced in our shop by our experienced machinists.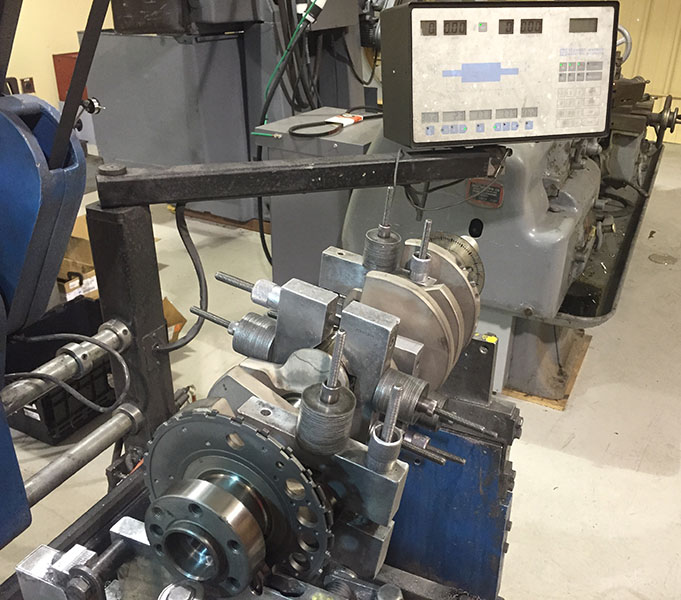 We don't take anyone else's word when it comes to the parts we stand behind. We put all rotating assemblies through the Butler Process for quality and performance. Our internal balancing process ensures each part of the kit is put through a multi-step inspection process. We then weigh and pin fit the rods and pistons as needed. We computer balance the crankshaft to the rest of the assembly. This process ensures that all the parts of the assembly are matched to form a "Butler Performance" worthy assembly. We then document all weights and information on a balance card that ships with the assembly.
These Butler LS rotating assemblies are custom designed for your application. When you submit the form below, one of our trained techs, based on our years of knowledge, research and development, testing, racing heritage, past satisfied customers, and tried and true Butler Performance builds, we will assemble a package from your desired specs and parts selected.
We will email or call you with a custom package. Due to the fitment, blocks, strokes, bores sizes, tolerances, tested applications, etc. our package will give you the parts we suggest to make the assembly a high quality Custom Butler Assembly. One we will stand behind for your desired application.
Customer Reviews
Total Reviews (0)
You must login to post a review.
---