Cars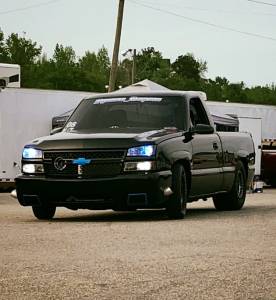 3 photos
This is a Butler Built 427ci LSX single turbo engine. This truck is a passion for Mafia Motorsports and they like to turn heads with this truck and its jaw dropping performance. If you put this single cab pickup on the scales you will be blown away since this beast is 4200 Lbs. @ Raceweight!! Tommy Blackard is the owner of this truck and races Grudge & No Time across the Southeast part of the U.S.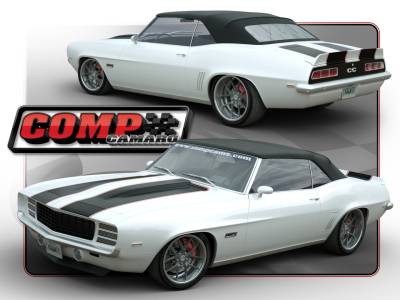 38 photos
Truly a work of art from the guys at V8 TV. They transformed a worn 69 Camaro into a Comp Cams Street Beauty.
Butler Performance has been in the business of building performance Pontiac engines for over 20 years. With the release of the later model Trans Am and GTO's, Butler made a natural progression to the build these newer performance engines on the LS platform.
The timing couldn't have been better for Comp Cams, an absolute leader in the performance parts industry. Comp has partnered with Butler Performance on many projects and reached out to Butler about its 1969 Camaro convertible slated to be restored. They needed a mean, performance street engine to power it. The teams partnered up and envisioned a naturally aspirated Butler LS swap street engine that could push out upwards of 700hp. Once all the details were finalized the build got underway.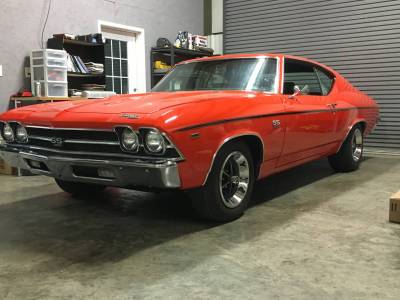 15 photos
This muscle car went fuel injected when it was upgraded to the new FAST EZ EFI system. It's a 396cu.in engine that powers this 1969 Chevelle and the installation was quick and easy. The mounting location for the computer was inside the glove box so minor modifications were made to the firewall. The system is self learning and tuning was breeze. Basically follow the instructions and you'll be up and running in no time.
Click here to check out the FAST EZ EFI Systems on Butler LS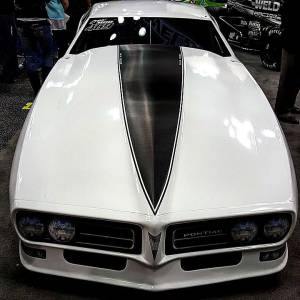 4 photos
Crowmod
Justin "Big Chief" Shearer
The Crow from Discovery Channel's Street Outlaws
Butler Performance is proud to continue powering the new Crow 2.0, "THE CROWMOD"! Congrats Chief on the new ride and we look forward to seeing you dominate in 2016 with Butler Power!

Justin unveiled the new Crow, now known as "Crowmod". Justin's original "The Crow" from Discovery Channel's Street Outlaws, before and after the crash that destroyed the original car.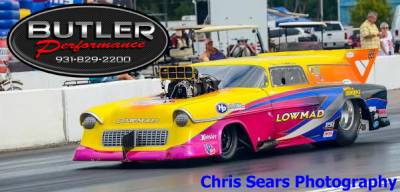 1 photos
Lowmad
Driver- Thomas Huddleston
ProMod Class

Butler Performance Looks to Expand, Teams with Lowmad PX Entry for 2016 Season Butler Performance has long since been one of the top sources for high horsepower Pontiac and now LS combinations. Kings of the street, as proven by Street Outlaw Star "Big Chief", the Butler Performance team is looking to expand into the Pro Modified parts world in 2016. To tap this market they have joined forces with the Huddleston Performance Pro Extreme entry known as the "Lowmad".
The new partnership will see Butler Performance providing parts for the new AJPE 5.300 Hemi's going into the infamous wagon. It will also see them expanding their parts line up to supply many of the replacement parts within today's Pro Modified engines. Lowmad Driver Thomas Huddleston is excited to help bring the Butler Performance Team into the Pro Modified ranks, "We're very pleased to announce our partnership with David and the guys at Butler Performance. We've known them a number of years through our Jr. Dragster ties, and have been discussing a partnership on the Lowmad for a few months now. Seeing their business grow to a point where we can hopefully help them from a marketing standpoint is exciting for all of us involved."