Butler-LS -
Rings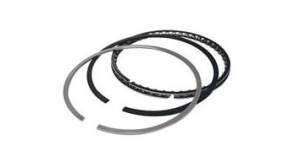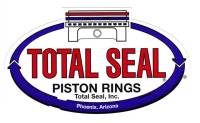 Piston rings have been an area of considerable focus and development. Piston rings account for a large proportion of the total friction in the engine. This high friction can compromise needed sealing and deminish the life of the engine. Piston rings are subject to wear as they move up and down the cylinder bore. This wear can mean the loss of valuable horsepower. To combat this Butler LS partners with Total Seal to offer a full line of piston rings for your new build or rebuilding your current engine. We offer Total Seal rings in several types of materials and coatings; CR-Classic Race(Moly coated top ring), CS-Classic Steel (AP Stainless Steel Top), and CT-Classic TNT (Heat Treated Ductile Iron) . Most of these are also offered in M-Top Gapless sets.
---
---
More About
Rings
Classic Race-

Conventional Ring Set
High Performance Street Applications
Classic race sets in most popular bore sizes feature

Ductile plasma moly top rings
conventional reverse torsional taper face 2nd rings
flex vent style 3 piece oil rings available in standard, low and light tension for most popular bore sizes
Available in file to fit or drop in sets depending on your bore size.

---

Classic Steel Top- AP Stainless

Manufactured from 440B stainless steel
Stronger, Longer life and Most Precise Tolerances
Saves money (fewer teardowns)
Thinner, Flatter and Lighter
Conforms Better to the Cylinder Wall
1.0mm and larger available any bore size 2.992"-5.125"
Special axial sizing upon request
Works well in all applications, notably dirt environments
Easier on cylinders, reducing bore wear
Uses C33 face coating: doesn't allows dirt to penetrate coating
Available in Gapless or Conventional

---

Classic TNT-

Centrifugally cast and then heat treated to provide the most uniform grain structure of any martensitic ductile iron ring
Engineered for extreme abuse such as nitrous oxide, turbocharged, supercharged and high cylinder pressure applications
Tighter tolerances and PVD coatings
0.8mm available in almost any bore size
1.0mm and larger in any bore size
Special axial sizing upon request

---

Top Gapless-

Total Seal's patented Gapless ® Piston rings provide increased performance through unmatched sealing of the cylinder and combustion gasses in the combustion chamber. Increased horsepower and torque along with longer engine life are just a couple of the reasons why Total Seal's Gapless ® Piston rings are the best rings available. Here are many more.
Increased horsepower and torque
Longer engine life
Saves money (fewer teardowns)
Improved consistenny
Cleaner engine oil
Longer ring life
Better Oil control
Less friction
Lower engine oil temperatures
Wider torque curve
More engine vacuum
Increased intake signal

---
We are excited you have visited our brand new site. As you can see we are tirelessly building out our new site with performance parts, engines, and assemblies for your LS and GM needs. Check back often for more products and services.
Looking for an LS part and don't see it on the site? Need a rotating assembly, short block kit, or machine work? Our LS team here at Butler is shipping high performance GM/LS engines, kits, and parts all over the world.
Call us at 931-829-2200 today for any LS need.
---