Butler-LS -
Classic Race Rings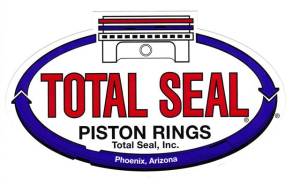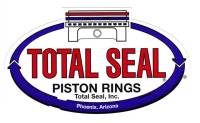 Piston rings have been an area of considerable focus and development. Piston rings account for a large proportion of the total friction in the engine. This high friction can compromise needed sealing and deminish the life of the engine. Piston rings are subject to wear as they move up and down the cylinder bore. This wear can mean the loss of valuable horsepower. To combat this Butler LS partners with Total Seal to offer a full line of piston rings for your new build or rebuilding your current engine. We offer Total Seal rings in several types of materials and coatings; CR-Classic Race(Moly coated top ring), CS-Classic Steel (AP Stainless Steel Top), and CT-Classic TNT (Heat Treated Ductile Iron) . Most of these are also offered in M-Top Gapless sets.
---
Classic Race-
Conventional Ring Set
High Performance Street Applications
Classic race sets in most popular bore sizes feature

Ductile plasma moly top rings
conventional reverse torsional taper face 2nd rings
flex vent style 3 piece oil rings available in standard, low and light tension for most popular bore sizes
Available in file to fit or drop in sets depending on your bore size.
---
Browse Classic Race Rings
Products
Description:
CR Classic Race Rings Plasma-moly Top Rings 969mm or 3.898 Bore Choose STD-15 Over Ring Thinckness; 1.5 1.5 3.0 Sold in Set for (8) Pistons
Description:
CR Classic Race Rings Plasma-moly Top Rings 96mm or 3.780 Bore Ring Thinckness; 1.5 1.5 3.0 Sold in Set for (8) Pistons
---