Butler-LS -
EFI/ECU Wiring & Accessories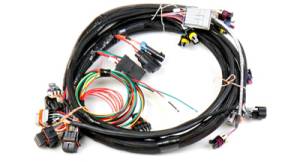 We are excited you have visited our brand new site. As you can see we are tirelessly building out our new site with performance parts, engines, and assemblies for your LS and GM needs. Check back often for more products and services.
Looking for an LS part and don't see it on the site? Need a rotating assembly, short block kit, or machine work? Our LS team here at Butler is shipping high performance GM/LS engines, kits, and parts all over the world.
Call us at 931-829-2200 today for any LS need.
Air and Fuel is vital to a thriving engine. No horsepower can be made with either air or fuel missing from the equation. Butler is your GM LS specialists when optimizing and tuning GM LS performance engines. Butler partners with many top companies in the street and race industry such as Edelbrock, Holley, Aeromotive, Mallory, Demon, FAST, and more to bring you top quality performance parts at the best prices possible. You don't just buy a part from Butler, you get our knowledge and expertise to back it up.
Browse EFI/ECU Wiring & Accessories
Products
---