Butler-LS
»
Driven

Driven Racing Oil, born from Joe Gibbs Racing, is formulated specifically for all-out race and high performance engines. What makes our products different? In simple terms, our products are unique because we always put the "Motor ahead of the Molecule". While other oil companies are in love with chemistry and have no real world understanding of how the products are actually used, Driven keeps things in the proper order. The oil is for the motor, not the other way around. Our product development team looks at the motor and how it is used; then we design application specific products using a "zero compromise" approach that delivers a measurable performance advantage.
---
Driven Categories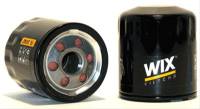 Looking for an LS part and don't see it on the site? Need a rotating assembly, short block kit, or machine work? Our LS team here at Butler is shipping high performance GM/LS engines, kits, and...
More Details »
---
Driven
Products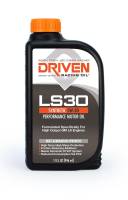 Description:
Viscosity typical of 5W-30 Designed for high performance LS series engines Utilizes advanced synthetic base oils to provide high temperature and high shear protection Contains friction reducing...
More Details »
Please Call for Availability