Butler-LS
»
Flowkooler

On the central coast of California halfway between San Francisco and Los Angeles is where FlowKooler makes hi flow water pumps and radiators, fan shrouds and more. Over one hundred and twenty different hi flow water pumps cover thousands of applications. Visit our Butler LS to help determine which Flowkooler water pump will help your vehicle overcome its overheating problem.
---
Flowkooler Categories

We are excited you have visited our brand new site. As you can see we are tirelessly building out our new site with performance parts, engines, and assemblies for your LS and GM needs. Check...
More Details »
---
Flowkooler
Products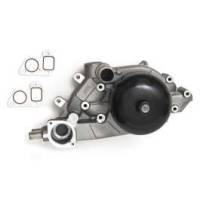 Description:
Hi Flow Mechanical Water Pump w/Gaskets Car Style 98-02 Camaro & Trans AM 97-04 Corvette 04-06 GTO Sold Each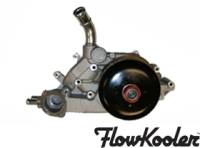 Description:
Flowkooler LS Hi Flow Mechanical Water Pump 1999-2006 GM/LS For Truck and SUV Belt Routing 4.8, 5.3, 6.0L w/Gaskets (Truck Style) Each