Butler-LS
»
Butler LS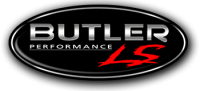 Butler Performance, a name synonymous with High Performance, specifically traditional Pontiac engines, has now expanded into GM/LS performance engines as well as other specialty builds. We have put together a crew with vast engine performance backgrounds, experience, and know-how and dedicated them to GM/LS performance engines and other specialty builds. Butler Performance Pontiac is now also Butler LS, a name you can trust in GM LS performance engines and parts.
---
Browse Short Blocks Kits (Unassembled)
Products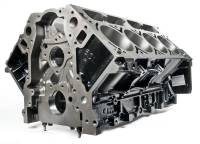 Description:
Butler LS 408ci Short Block Kit IV Iron LQ4LQ9 Block Choose Crank, Rod, and Piston 4.000" Stroke, 4.030" Bore, 6.125" Rods Block Machined...
More Details »
Item #:
BLS-408-Street-SB
Please Call for Availability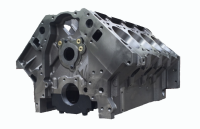 Description:
427 CI Short Block kit 4.000" K1 Crankshaft 6.125 K1 H-Beam Rods w/ARP2000 Bolts Wiesco 4.125 -8cc Flat Top Pistons 11.1 to 1 C.R. With 68cc Heads
Please Call for Availability